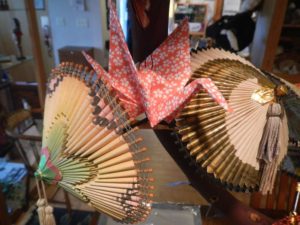 Cultures of Fife
Explore the diverse and rich cultures that shaped the city of Fife as we know it today.  The exhibit includes an eclectic array of artifacts dating back to 1890 to educate patrons on Fife's early cultural influences.  Every day items and ephemera illustrate the impact of Native American, Swiss, Italian, Japanese, Scandinavian and Dutch groups on the area and acknowledge a time of acceptance and cooperation the community to which the community continues to aspire.  Rare artifacts include the umbrellas pictured below.  They were created from cigarette papers by interred Japanese during World War II.
"Heroes" History through Their Stories
Launching in February of 2017, the "Heroes" exhibit is a moving display of military related artifacts and personal stories of area veterans dating back 100 years. In addition, we have included Fife Police Department history as well as the inspiring story of the formation of the first volunteer fire department in 1948, before Fife was incorporated as a city in 1957.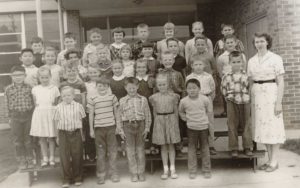 Fife Schools
A glimpse into Fife's past…we have a large collection of Fife High School yearbooks and scrapbooks dating back to 1926. Come see what Fife's first school building looked like in 1899 (hint: it wasn't a one room school house). Without the existence of this little Fife school, Fife may never have become an incorporated town. School board members held the weight of city officials and continuously ensured the development of the educational well-being of Fife as well as that of the community. Celebrate this unique history with turn of the century student desks, photos from middle schools and Fife Elementary as well as Firwood Elementary, and even a few hand-written report cards you wouldn't want to see as a parent.
FIFE HISTORY MUSEUM
2820 54th Avenue East
Fife, Washington 98424