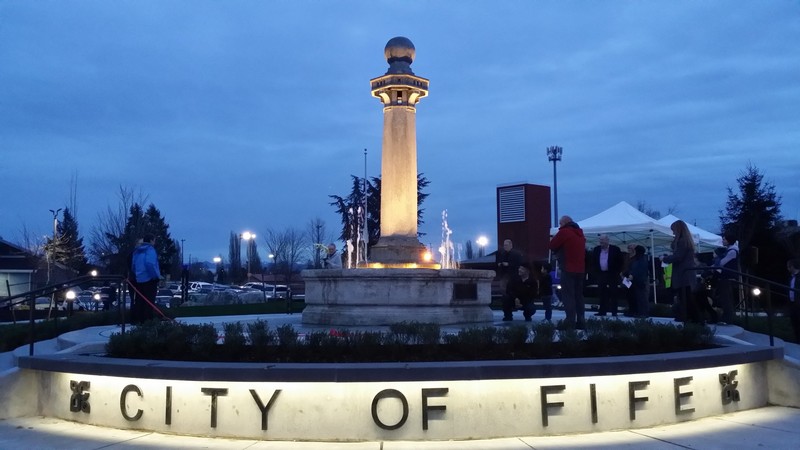 In 1914, the Fountain served as a watering station for thirsty horses carrying wagons full rhubarb, fresh milk, other goods and tired immigrant families from all over the region. It was a welcoming beacon, announcing your arrival in "Gardenville", the early name given to the Fife area before its incorporation in 1957. With the advancement of the automobile and expansion of the Interurban Railroad, horse drawn wagons became a thing of the past and the Fountain was moved several times to different locations until 2016 when the Fountain was given its final home here, mere feet from its original location at the intersection of 54th Avenue and 20th Streets.
The Fountain has served Fife for over 100 years, and continues to honor the past as way to pay tribute to the memory to those that have substantially enriched the community of Fife. You can learn more about the history of Fife by visiting our free Fife History Museum at 2820 54th Avenue.
---
Honored community members
Fife's hometown heroes
---
Henry Sicade 1866-1938
Mr. Sicade served on the Puyallup Tribal Council at age 17. He was instrumental in the early development of the Fife area.
Henry was known as a leader and is held in high regard by many various cultural groups of that time. He served many years on the Fife School Board and received the lifetime membership award of the Washington State Board of School Directors.
He is also recognized as the person who led the effort to bring the Fountain to Fife, secure power to it, and provide water for it from his own artesian well.
William Henry Wilton
Mr. Wilton was a member of the Puyallup Tribe and educated in the government Indian School (site of the EQC-Tacoma)and the Forest Grove Indian School in Oregon. He returned to Fife in 1884 and became a carpenter. William was allotted 80 acres of land within the Puyallup Indian Reservation. In 1886, he married Ada Sherwood, also a member of the Puyallup Tribe. He operated a large dairy in the area of what is now Sheffield Place on Valley Avenue. He also farmed large crops of hay, grain, and potatoes in the vicinity of what is now Dale Lane and Holm Road. William was very active in the community and was known to be a very generous man. He also served 21 years on the Fife School Board. The Wilton home, which he built in 1907, still stands on Valley Avenue and Wilton Lane.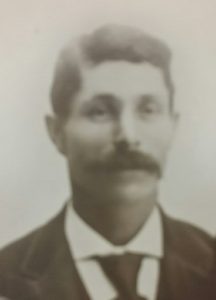 Ben L. Andre
Mr. Andre came to Fife in 1902. He worked as a road salesman for the Tacoma Grocery Company. In 1905, he opened the Andre Brothers Market which was located just north of the fountain.
Many people were still using horses for work and wagons. Naturally, the fountain was a great place to water their thirsty animals.
Ben knew his customers and understood the needs of a growing farm community. Andre Brothers Market was known as 'The Store That Has It'.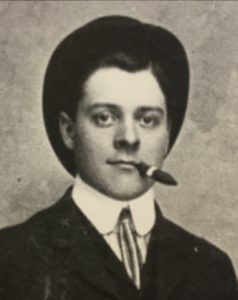 Roy & Willard Andre
Being sons of Ben Andre, Roy and Willard were tasked with keeping the Fountain clean and in good operating condition year round.
In doing so, they became well known in the community and received tips for their work which helped their family.
Roy graduated from Fife High in 1925 and eventually took over the operation of Andre's Market.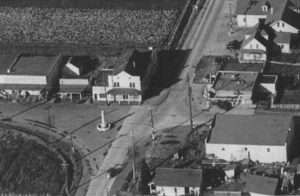 Henry Hubbert
Henry moved from New Jersey to Fife at the end of World War I (approximately 1915). He owned and operated a Blacksmith shop with Robert L. Houston near the Fountain and Andre's Market.
The blacksmith shop, also known as Valley Forge, was of course a necessity in a community of farms.
As a farrier, Henry repaired farm equipment and the occasional gas powered car or truck. He also shared the responsibility for maintenance and repairs to the Fountain.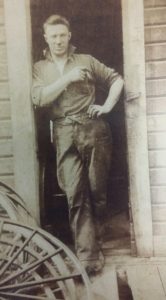 John McAleer
Mr. McAleer arrived in the Fife area in 1892 and leased 40 acres to run a dairy farm. He sold his dairy business in 1907 and went on an extended trip to his native Ireland before returning to Fife.
Upon his return, John acquired a 65 acre farm known as West Side Gardens. The name was then changed to McAleer Gardens and John worked together with Kay Yamamoto for 15 years.
John willed the property to Mr. Yamamoto's American born son, Ray Yamamoto, as his father was not allowed to own land (Alien Land Act). This began the long legacy of farming and land ownership in the Fife area…known as Yamamoto Farms.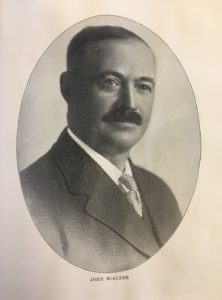 Toru Sakahara 1916-2008
Mr. Sakahara was born in Tacoma, he was the oldest of six children raised on a farm in Fife and graduated from Fife High in 1936. After earning his BA from UW in 1940, he was one of the first Japanese-American students admitted to UW School of Law. Toru dropped out shortly after Pearl Harbor. Later, he married Kiyo in a rush so that they could be sent to an internment camp together.
He went on to become an attorney and, in 1966, successfully repealed the "Alien Land Law" which prevented immigrants from owning property. He helped Japanese Americans (many in Fife) to regain property after being interned during WWII.

Elmer L. "Bill" Kelley
Mr. Kelley was born in Tacoma and moved to Fife in 1934. He worked for Northern Pacific Railroad, filling wooden water tanks all over western Washington. He began pounding wells for new Fife residents as a side job and his first customer was Oscar Holmdale.
Bill owned the Shell gas station from 1950-55. After City incorporation in 1957, he and his son Mike did various road work for the City who made him Road Superintendent.
In 1958, he started Fife Sand & Gravel to supply materials to a growing city and surrounding area.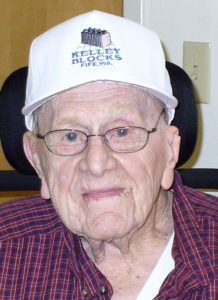 Fred Bevegni, Sr. 1912-1992
Mr. Bevegni was a life-long Fife resident, graduating from Fife High School in 1932.
His family were truck gardeners with Colonial Gardens until 1951. Then he purchased a distributorship that is still family owned.
Fred served on the Fife Planning Commission, the Fife Senior Center Committee, and was the longest term member, to date, of the Fife School Board.
He was also a long time member of the Fife Lions Club.
Alberta Kaelin
Alberta was a long time Fife resident. She graduated from Fife High School in 1933.
She worked at Rhodes Department Store, Nalleys Fine Foods and eventually retired from Frederick & Nelson Department Store.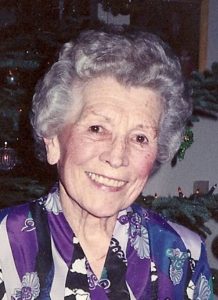 Joe Vraves 1917-1989
Mr. Vraves helped found the City of Fife and served as its first Mayor from 1957 – 1980 (23 years).
Joe grew up in the Firwood area of Fife. He graduated from Fife High School in 1935 and took over the family's berry farm. He went on to own and operate Vraves Department Store in Fife.
During WWII, Joe helped run farms for the Japanese-American neighbors who had been interned.
Joe loved the community and the people. His inspiration created the City and his vision led to the Community Center and the Fife Pool. To all, he was Mr. Fife.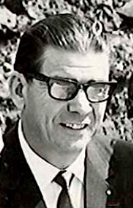 Gordon Hopkins
Mr. Hopkins was born and raised in Milton, Washington. He attended Fife schools and graduated in 1930. He attended business college locally and upon graduation, became a Certified Public Accountant. Gordon married Thelma E. Hanson and they built a home in Fife where they raised their two sons, Dennis and Ron. Mr. Hopkins was the original Clerk – Treasurer for the City when it incorporated in 1957. In 1975, he retired from working for the City. During his time in Fife, he also served as Secretary for Pierce County Fire District 10 for over 45 years and Secretary for Pierce County Drainage District 21 for over 30 years.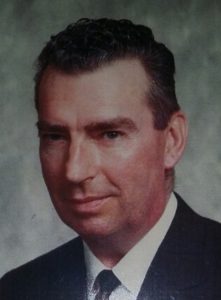 Louis Dacca 1913-1993
The Dacca family moved to Fife in the early 1920's. Louis graduated from Fife High School in 1932 and became a stockholder in Colonial Gardens, where he and his fellow Italian farmers worked hard growing vegetables.
Louis was very active in the community having served on the Fife School Board, as a volunteer fireman and Assistant Chief of the Fife Fire Department, and is known as a 'City Father' of Fife, serving on the first Council as Councilmember and Mayor Pro-Tem for 27 years.
A lifelong resident and civic leader, Louis was also a Drainage District Commissioner and a Lions Club member for 30 years.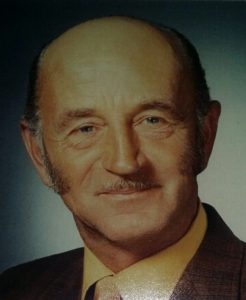 Glenn Welde
Glenn was elected to the Fife City Council in 1963 and also served as an administrative assistant to the Mayor for 4 years.
Glenn was active in the community, serving as a youth sports coach, member of the PTA and the Fife School Board. He was the Chair of the Fife Civil Service Commission and was known as a visionary.
Glenn was involved with construction of the Community Center and served as "Voice of the Trojans" for Fife High athletic events.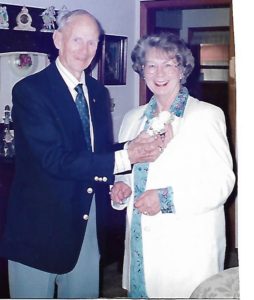 James M. Paulson 1945-2003
A dream came true for 33-year old James Paulson when he was named Chief of the Fife Police Department. A third generation lawman, he joined the department in 1968 and worked his way through the ranks, becoming Sergeant in 1969 and Lieutenant in 1973. His father was a State Patrol major and his grandfather a Tacoma Police detective. Chief Paulson said police work was in his blood – "it's the only thing I've wanted to do since I was a kid." Jim worked in Fife for 35 years – 25 years as the Chief of Police. Jim passed away while in office.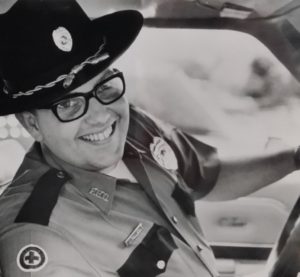 Yoshihiko Tanabe 1921-1992
A Fife native, Mr. Tanabe graduated from Fife High School in 1940 and was a long time vegetable farmer in the Fife Valley.
He was very active in the International Farmer's Aid Association and the Agricultural Stabilization and Conservation Service.
Yoshihiko was an active leader and respected member of the Fife and Japanese American communities.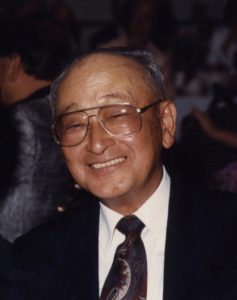 Joseph Felice 1932-1988
Mr. Felice was a lifetime resident of Fife. He graduated from Fife High School in 1951 and was employed by the City of Fife for 10 years. He was killed by a drunk driver while working for the City's Public Works Department in 1988.
Joe served his community on the Civil Service Commission for the City of Fife and as a Lions Club Member for 30 years. The Fife Lions Club – Joe Felice Memorial Scholarship is named in his honor.
He helped to repair the fountain and get it moved to a previous location.
Eva Felice
Eva graduated from Fife High School in 1952. A lifelong resident, Eva volunteered her time to the local Cub Scouts, the Fife Lions Club, PTA, the Sparketts (a group of volunteer Fife firefighter's wives) and many community activities.
After 27 years, she retired from the Fife School District as a bus driver. Eva served on the Civil Service Commission for the City of Fife for 13 years.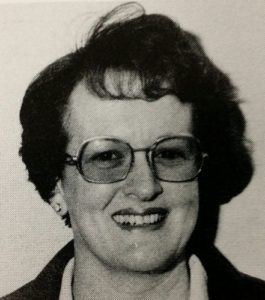 Art Conduff 1928-1992
Art was very active in the community and was known for his strong views and independent demeanor. He served on the City Council (1986-87) and as Mayor (1988-1991). Mr. Conduff was particularly successful in helping to negotiate a settlement with the Puyallup Tribe of Indians over lands the tribe claimed within the City's boundaries, known as the Indian Land Settlement Act. Art owned and operated an automotive repair business in Fife for many years.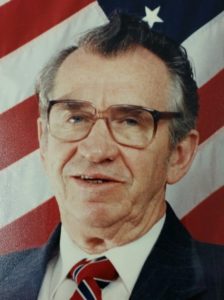 Donna Reetz 1928-1994
Donna became a Fife resident in 1952, living on Circle Drive. She served the community as a Sunday School teacher at Beautiful Savior Lutheran Church in Milton and as the Clerk of the City of Fife for 24 years.
Her humor, intelligence, caring, and sweetness graced the lives of those she knew and loved.
Donna ran for Mayor in 1991 and passed away while employed by the City.
Eugene Louman
Mr. Louman was involved with Fife Senior Center and was former Planning Commissioner. He lived on 70th Avenue East.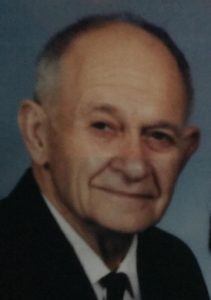 David B. Hall
Dave graduated from Fife High School in 1955 as 'Athlete of the Year' and a four-sport athlete (running track and playing baseball at the same time). After high school, Dave played professional baseball for three years in the Chicago Cubs organization.
A lifelong resident of the Fife area, Dave returned to teach and coach for 21 years in the Fife School District. He had also been the north Pierce County Recreation Director for Pierce County Parks, President of the Fife Education Association, and Fife-Milton Daffodil Association.
Richard 'Dick' Godwin 1945-2013
Dick had an absolute passion for public service. He served his country in the Navy as an underwater demolition technician in Vietnam. He worked his career as a telephone repair technician for Qwest. He served as president of the Communication Workers Union for 15 years. After retiring, Dick served on the Fife City Council from 2003 until his death in 2013 and was a 40+ year Fife resident. Dick was a tireless advocate for and long-time supporter of youth sports and programs in Fife. He led a group of community volunteers that for 5 years designed, constructed and drove the award winning Fife Community Float in the annual Daffodil Festival Parade.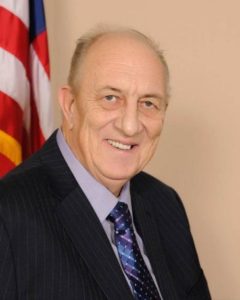 Andy Novak 1964-2014
Mr. Novak was a lifetime resident of Fife. As a young boy, he was very interested in farming and began selling vegetables out of his little red wagon when he was just 10 years old. While still in high school, he was hired to work for the City of Fife Drainage District.
He continued farming, growing a wide variety of crops. His business grew and at its peak employed over 20 people. He was also a lifetime member of the Washington Farm Bureau. He gave generously to the community in many ways but mostly through his donations of farmed goods.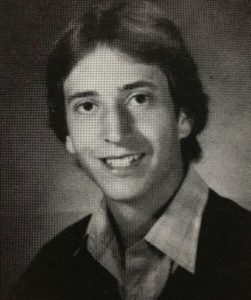 Anders E. Bornander
Mr. Bornander was born and raised in Fife. He and his two siblings all graduated from Fife High School. After one year of college at Washington State College, Anders returned to run his parents flower shop in Tacoma. After marrying, they built their home in Fife along Highway 99, across the field of flowers they grew to sell in their flower businesses in Fife and Tacoma.
When his own children were in grade school, Anders was asked to run for the school board and ended up serving on the board for 18 years. Anders was active in the Washington State School Directors Association, serving one year as their president.
Mr. Bornander was dedicated to Fife school District 88, its excellence, safety, maintenance and growth. Throughout the years, he continued providing flowers for community weddings, funerals and many of his children's teachers. He opened the greenhouse and flower shop to troupes of grade school tours, attended many meetings and appeared at all important school events.

Gustaf Peterson
In 1902, Gustaf was responsible for naming a local Interurban electric rail stop "Fife".
Gustaf had purchased a 10 acre parcel running north and south from the Terry Jackson Road to Hylebos Creek. The Stone Webster Company decided to build an electric Interurban line from Tacoma to Seattle. They purchased 2 ½ acres of Gustaf's land. The road in the area was impassable much of the time, so Gustaf recognized the potential value of having an Interurban stop on his property. He chose the name "Fife" in honor of Colonel Fife who commanded the mounted troops that had been assigned to the area to protect the settlers and settle disputes.
This seed name grew to become the name of the local school built in 1905 and then came to be the name of the city "Fife" that was incorporated in 1957.

Helen Cleaver Gallagher Frederick
Helen was a Washington native, born in Granite Falls and raised in Olympia and Tacoma. In the 1950s, Helen and her husband moved to the Fife area with their six children. Helen became a young widow in 1959 when her husband was killed during a storm trying to restore power to customers. Helen continued to raise their children and returned to work as a nurse at St. Joseph Hospital in Tacoma.
In Fife, Helen became active in the community and local politics. She was elected to the Fife City Council, serving 12 years including a term as Council President. Helen also served on the Puget Sound Regional Transportation Council – a precursor to what is now known as Metro and Sound Transit.
Helen was a role model and mentor for many in the community. She was known for her wisdom, honesty, hard work, collaboration, sense of ethics and her epic Christmas Eve celebrations full of love and laughter.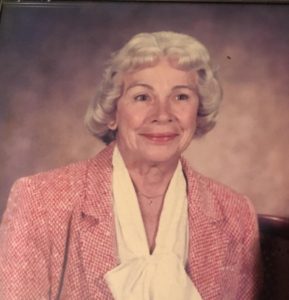 Robert Taro Mizukami
Robert Taro Mizukami was a Japanese American World War II veteran, a recipient of the Purple Heart, and a founding member of the of the Fife City Council in 1957.
Bob was one of the few Nisei (second generation Japanese American) from 1957 to 1980 to hold an elected position in the Pacific Northwest. He became Fife's second mayor in 1980.
Bob's dedication to civil rights and community service spanned the majority of his lifetime.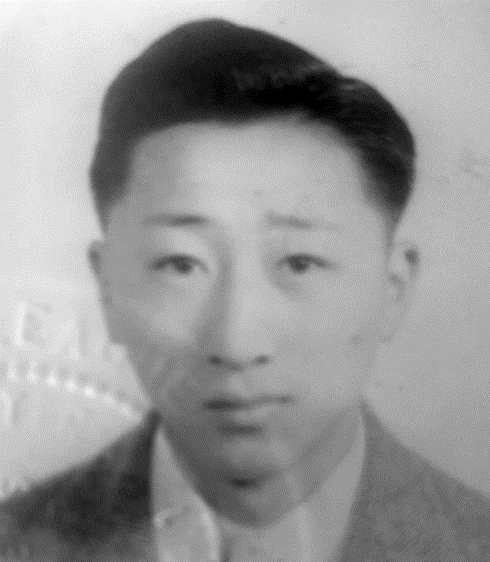 William 'Bill' Addy
Bill Addy was a Fife resident for nearly 60 years and a prominent member of the Fife community.
He was one of the key members in the development, design, and configuration of the Fife Pool (now known as the Fife Aquatic Center).  Bill served on the Pool Advisory Board for many years after the facility opened.
Bill also served on the Fife Daffodil Float Committee for 10 years and helped produce some of the most significant floats the community has ever seen.