Welcome to the Fife Historical Society Blog!
Hi there!
My name is Julie Watts, and I'm the Managing Director of the Fife Historical Society. I manage the day to day operations for the Fife History Museum and our rental venue, the Dacca Barn. I have the help of several volunteers and my Board of Directors. Currently, our Board consists of the following rockstars: Pat Reed, President, Juli Vraves Anderson, Vice President, Frank Dacca, Secretary, Kevin Ringus, Treasurer, Mizu Sugimura, Ron Hopkins, and Mike Kelley.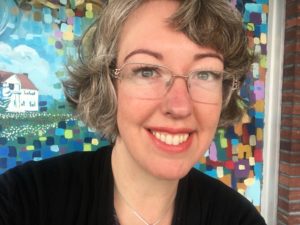 A little History about the Fife Historical Society:
The Fife History Museum is in the former home of Louie & Marion Dacca, on property that used to be their truck farm. When Marion passed away, part of the deal with selling the property to the City of Fife, was that the home must be turned into a museum. And that's what happened. So, the Fife Historical Society officially formed  as a 501 (c)(3) non-profit on December 26, 1999 (That just happens to be my birthday. It's like they KNEW I would be coming around 16 years later or something! haha).
Looking back, it was perfect timing. The volunteers who formed the Historical Society were largely comprised of descendants of families that settled Fife generally around the turn of the century (that's 1900 to those of you more used to 2000 being the turn of the century)! Fife was VERY small (the 1980 US Census listed Fife with under 1,500 people), so the grassroots efforts were real; imagine your grandmother and grandfather calling their old neighbors and friends, asking if THEY had any objects and pictures that belonged to THEIR grandmothers and grandfathers who settled Fife).  Most of the Fife History Museum's 1500+ artifacts were donated by these long-time families between 2000 and 2006 when the Museum opened.
Thankfully, this was pretty much before the popularity of Smart Phone Apps for Ebay, Craigslist, OfferUp & Facebook Marketplace. Think of all of the antique artifacts we would have lost had the Museum been formed now…
A little about me:
I grew up next door in Edgewood. My Dad worked in Fife on the tideflats and was an amateur genealogist and antique collector. I grew up on the smell of old musty books, playing with tin toys, metal puzzles, and 1960's era MAD Magazines. I was hired in 2016 as the first full-time Managing Director. It has been one of the most rewarding challenges I've embarked on, and I still feel like I am JUST getting started….if you are ever passing through Fife, do stop in to say "hi"!
Stay tuned for more!